After watching this webinar, you will know:
​
Why

"being yourself" on a date is not ALWAYS the best strategy if you have self-sabotaging tendencies
​
Who are you being

when you attract the "wrong" type of partners who are emotionally unavailable or not ready for commitment
​
How

to demonstrate your value without coming across as self-centered or arrogant
​
What to do

to recognize red flags from miles away & not put yourself in situations that are a recipe for a relationship fail
​
BONUSES:
​
FREE tips for attracting a high-value partner who could appreciate and recognize YOUR value
​
When?
​
Anytime! <3
​
The workshop is already pre-recorded and available for streaming.
​
Scroll to the bottom to watch it TODAY!
​
​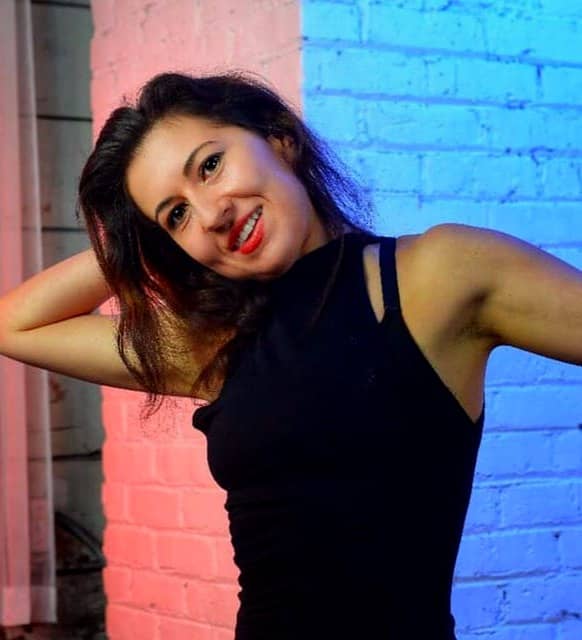 ​
Wait, there is MORE...
​
​
You will also learn how to build confident rapport with your date, how to enhance your communication skills to avoid common misunderstandings, how to feel more confident in yourself, and how to recognize if you are still holding on unresolved trauma from a previous relationship so you don`t sabotage your chance of happiness.
About Me
My name is Ana-Maria - The founder of Luna Voda Coaching. I believe that every woman deserves to Have it all: The Excellent Health, The Loving (& Equal!) Relationship & Life Purpose/Fulfilling Career!
What Others Say:
"I never knew I was still carrying old trauma that was sabotaging my love life until I started working with Ana-Maria."
"Working with Ana-Maria helped me to realize what type of partner I really want and how to attract them"
"By working with Ana-Maria, my partner and I have learned how to communicate more effectively, deepen our intimacy, and nurture and appreciate each other in new ways.
"Ana-Maria is a creative soul and great motivator. She is always there for you to show you new techniques, provide guidance with caring and positive vibe. And all that is a life-changing experience."
"The beneficial rewards from attending are already manifesting in my life and I am looking forward to LunaVoda's next offering. Very Inspirational workshop!"
"Ana-Maria has a lot of knowledge and she is an excellent teacher and also very kind. She genuinely wants her clients to be THEIR BEST."
"With her guidance, I was able to reach a place of emotional neutrality that helped me transform my emotions and feelings into a force that helped me propel myself forward and upward on my road to recovery and becoming my best self."
"Ana-Maria is just awesome, full of energy and definitely, she knows what she is doing."
​
​
Learn more here,
​https://lunavoda.com/riseinlovewithyourself/​
​
For any question regarding the webinar, contact customer services at [email protected]
​
​
​
​
Start Manifesting LOVE Today!